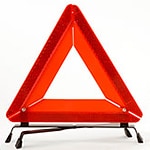 Driver safety is something Lithia Toyota of Missoula cares passionately about. Knowing how to keep yourself and other drivers safe in a roadside emergency is very important. Here are a few things to remember.
When a breakdown occurs, getting your car to a safe area is a top priority. Driving on a flat tire for a very short distance is okay. You need to look for an area away from the flow of traffic that offers flat, firm terrain. At night you also want to choose an area that is lighted. If the emergency has left you with a car that won't start, use triangles and reflectors to alert other drivers. Safely remove yourself from the vehicle and to a safe area until help arrives.
We can share more useful safety tips with you when you visit us here in Missoula. Know what to do in a roadside emergency and keep yourself protected.